This open house was active from May 1-17, 2020. Information on this website may no longer be current. Email us for more information.
The project will connect Kenny Terrace with Thompson and Saltzman roads. The new road alignment will be a 35-mph, three-lane road (one travel lane in each direction with a center turn lane) with sidewalks and buffered bike lanes. Street lighting will be upgraded.
Existing landscaping along Kenny Terrace will be preserved. 
Thompson Road/Kenny Terrace design map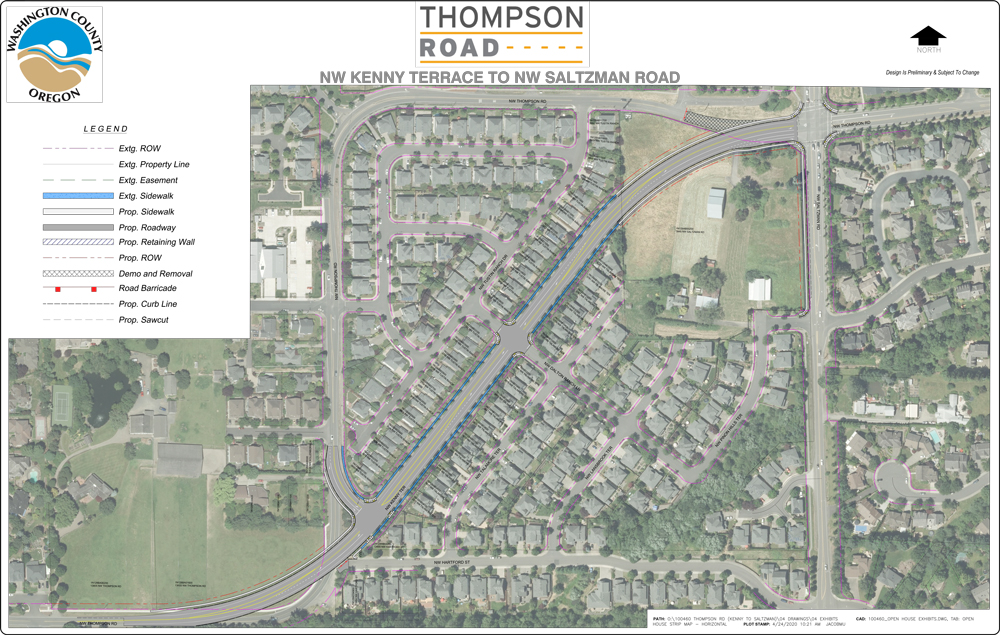 ​
Typical cross sections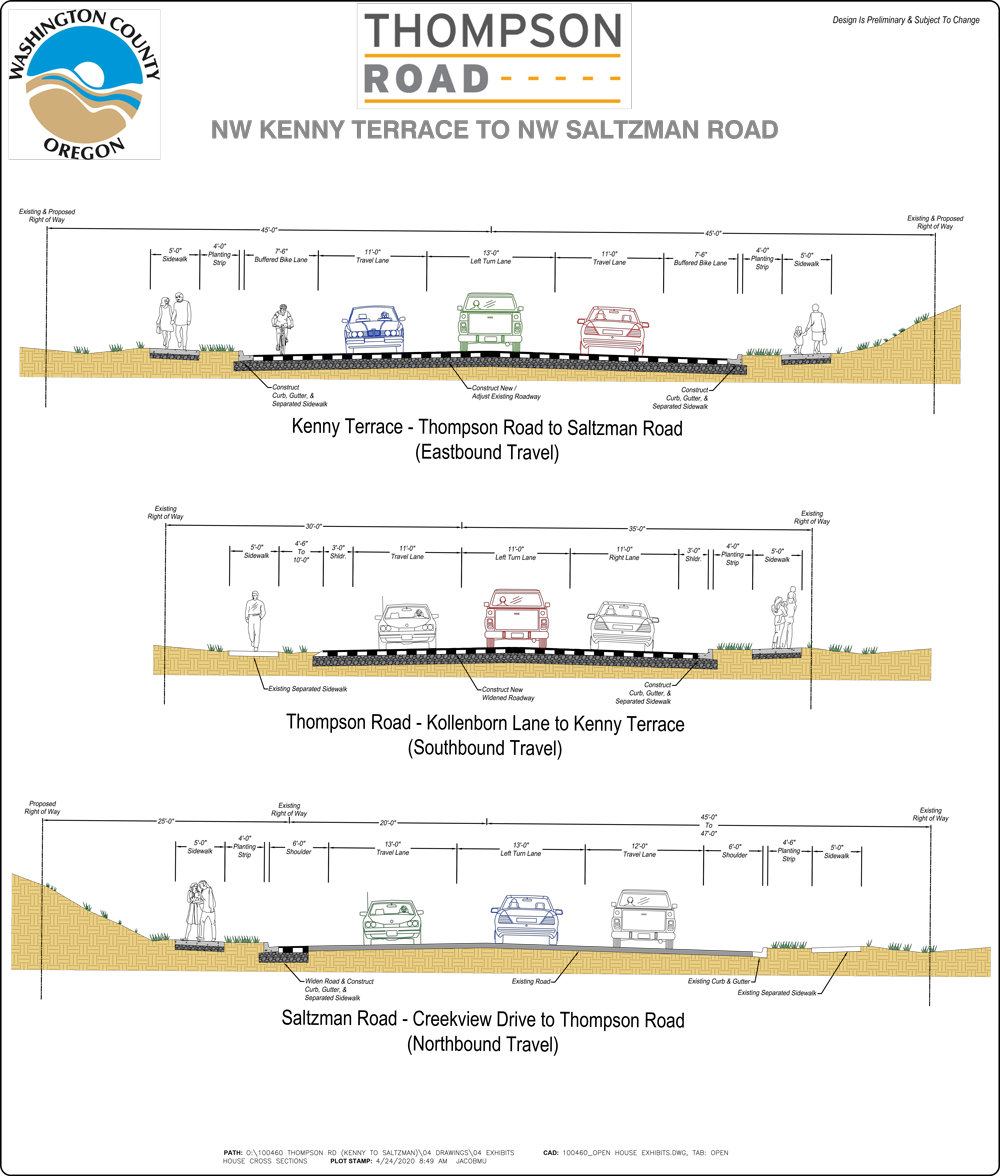 ​